Outpatient Joint Replacement Center of America
Get maximum pain relief with same-day, outpatient, minimally invasive total joint replacement surgery
Outpatient Total Joint Replacement Surgery
If hip or knee pain is affecting your quality of life and holding you back from participating in activities you once enjoyed, or if your arthritis is causing you debilitating pain, outpatient joint replacement surgery may be the solution! Outpatient Joint Replacement Center of America is the Southeast's premier provider for outpatient total joint replacement procedures. Our dedicated and compassionate team of medical professionals is here to help put you on your path to long-lasting and life-changing relief.
The benefits of outpatient surgery are well published. The trend in medicine has been to bring all possible medical procedures to an outpatient setting if patients are deemed to be healthy enough for it. With outpatient surgery, our patients benefit from the following: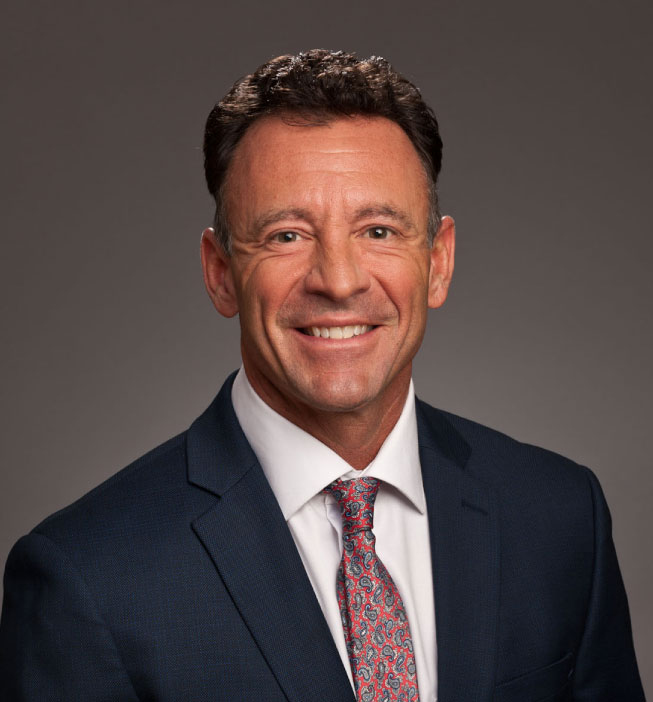 Dr. Philip "Flip" Clifford
Founder & CEO
We have perfected our treatment protocols over the last 5 years and now are able to perform total joint replacement surgeries in an outpatient setting. This greatly reduces our patient's risk of infection as compared to having surgery in a traditional hospital.
Our experience in having performed over 14,000 procedures has allowed us to shorten the duration in which that our patients are under anesthesia. Additionally, our postoperative pain management has been refined to get our patients up and walking as quickly as possible. 
Our postoperative rapid recovery protocol has our patients up and mobile shortly after waking from anesthesia. This increased mobility shortly after surgery puts our patients on a path to healing much faster than typical joint replacement surgeries. 
Our highly trained medical professionals use total joint replacement surgeries to treat advanced arthritis. Symptoms you might be experiencing if you should consider being treated at Outpatient Joint Replacement Centers of America can include:
Severe joint pain or stiffness
Muscle atrophy (weakness)
Schedule your appointment today
You will be greeted by a welcoming and courteous voice that is ready to help you with whatever your needs may be.
Our dedicated medical professionals are ready to educate you on all of you treatment options so that you can make the best decision for your unique needs. 
There is no reason to live a life with chronic joint pain. Our outpatient treatment options can place you on the path to wellness and restore you to the active lifestyle you deserve
Patient Success
"I had my surgery first thing in the morning, and was home by early evening, already walking"
-Alie B.
Patient Success
"The entire experience from beginning to end was wonderful. I feel like 10 years have been added to my life and to be pain free is fantastic. I'm back to exercising, driving my car and playing full blast with my grandchildren!"
-Kay P.
Patient Success
"Within 14 days after surgery I was walking with a little assistance from a cane and now am fully mobile and ready to start swinging a golf club 45 days after the surgery!"
-David H.
Patient Success
"Dr. Clifford is an excellent surgeon, but also has a way to talk to and discuss the issues and concerns with his patients. I continue to tell everyone that asks, and some that don't, how great it was working with him and what excellent results I had. I am very grateful I had him in my corner while going through these surgeries."
-Mary B.
Patient Success
"Dr. Clifford also insisted that I recuperate at home but that I go out for physical therapy. He said that he wanted his patients to "get up, get dressed and go out for physical therapy". I believe that's what saved me!"
-Jondeen T.
Patient Success
"Dr. Clifford performed the second surgery with a fairly new and less invasive technique. What an amazing difference. I had the surgery or a Monday around noon and was home around 8pm the same night. "
-D. Meuler
Patient Success
"No way! Was my first reaction to the idea that a hip replacement could be done as outpatient surgery. But now, having had both hips replaced six months apart and having returned home the same day for each, I am convinced, pleased, and walking around without pain for the first time in years."
-Karen S.
Patient Success
"I have never met another surgeon that truly loves what he does, cares about his patients and listens to what you have to say."
-Cheryl M
Outpatient Joint Replacement Center of America is a team that is dedicated to serving patients.  We believe that our patients are, in fact, part of our team. Coordinating the delivery of care for total joint replacement to be done in an outpatient setting is not a simple task. The experience we've had in providing exceptional care for so many past patients is what has allowed us to pave the way for our future patients.
The staff at Outpatient Joint Replacement Centers of America is dedicated to delivering a memorable patient experience that is unrivaled in healthcare. Our physicians, as well as administrative staff, understand that undergoing a surgical procedure can be a stressful time. This is why we are so committed to delivering exceptional care from the point of your initial contact with us all the way through to your post-operative visit.
Dr. Flip Clifford and the team at Outpatient Joint Replacement Center of America are focused on delivering optimal total joint replacement surgical outcomes. Having already performed thousands of these procedures – Dr. Flip Clifford and his team are well-positioned to be able to put you on the path to relief.